CM3 series 3 position 2 way pneumatic control mechanical valves CM3B CM3R CM3L CM3PF CM3PP CM3PM CM3PL CM3HS
Order Code


Symbol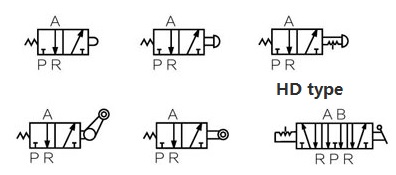 Technical parameter
Item No.

CM3□-05

CM3□-06

CM3□-08

Fluid

Air

Operation type

External control

Pressure range

0-1.0 Mpa

Proof pressure

1.5Mpa

Ambient and fluid temperature

-20 to 70℃

Valve type

3 port 2 position

Port size

M5*0.8

1/8"

1/4"

Orifize size

2.0mm2

2.5mm2

15.0mm2

Cv value

0.11

0.14

0.84
Dimension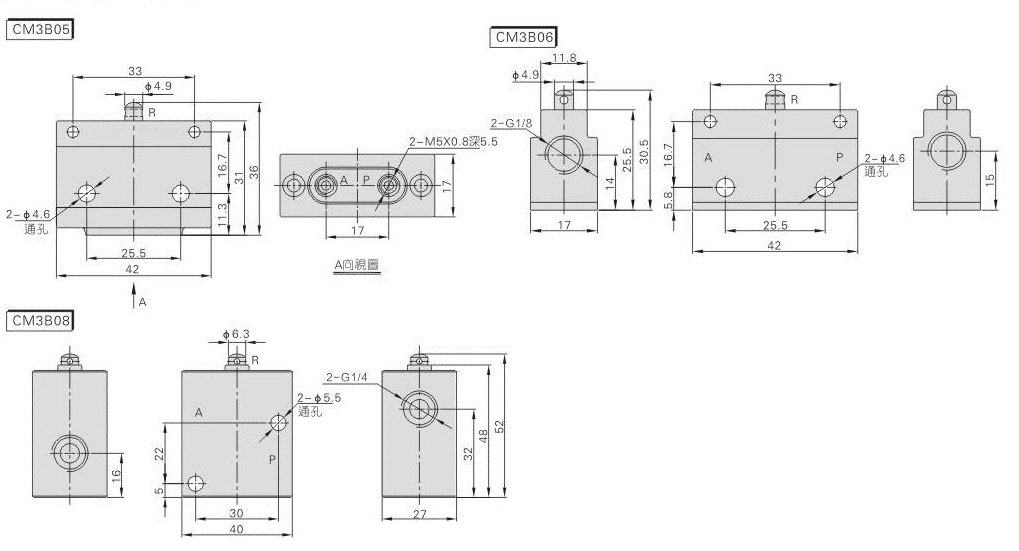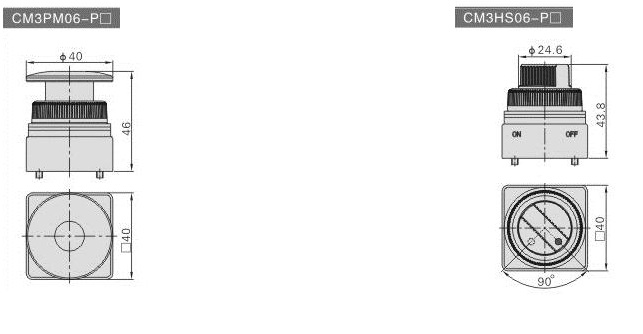 Feature
Airtac replacement CM3 manual mechanical valves are 3 way valves and are available with M5 ports 1/8 ports, or 1/4 ports.
A variety of manual and mechanical operators allow the CM3 series to be used as limit valves or to manually control circuit operation.
The non-threaded exhaust port allows the CM3 valves to be very compact in size. In addition to the wide range of manual actuators including large shrouded palm buttons.